We have looked at all the LOUs available and have summarized the three LOUs (LSE, GMEI Utility, Bloomberg LP) that, in our opinion, support the widest range of international jurisdictions. (Obviously, the decision on which service to choose is one that each company needs to make on their own after weighing up all the factors).
The summary includes:
Registration Link
User Guides
Costs
Required Supporting Document
List of Jurisdictions Supported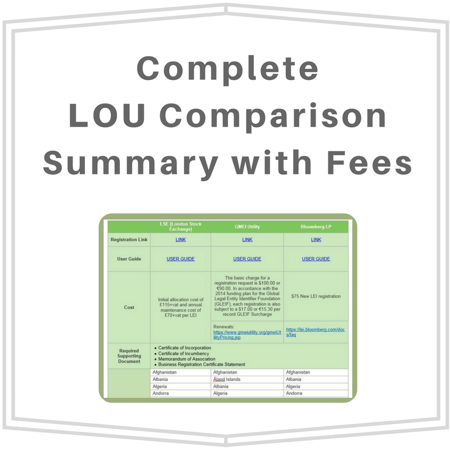 Get more insights
Click here to return to our blog to learn more about important topics.
Please feel free to contact us if you have questions - We are always happy to help you!