What to check on FX license
Warnings issued by the regulatory authority?
A-book vs B-book?
Where is your broker sending that flow? Check RTS27/28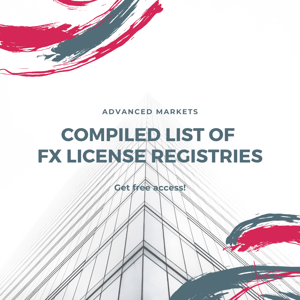 Access our compiled list of Registries:
Please fill out the form to get free access to our registries list.


Get more insights
Click here to return to our blog to learn more about important topics.
Please feel free to contact us if you have questions - We are always happy to help you!