FX Jurisdiction Comparison Guide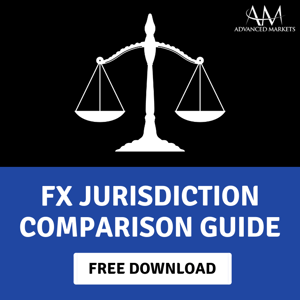 The Forex Jurisdiction Comparison Guide includes:
Approx. Total Cost

Time to Approval

Minimum Capital Requirements for an "A book" License (STP)

Minimum Capital Requirements for a "B Book" License (Market- Maker)

Physical Local Office (Yes/No)

Average Cost to Maintain Physical Office per year (Estimate only)

Minimum number of Local Employee(s) or Other staff

Regulatory Reporting Requirements Heavy / Average / Light

Other
To download the FX Jurisdiction Comparison 2018 Guide, please fill out the form and we will send the Guide immediately to your email address.


Get more insights
Click here to return to our blog to learn more about important topics.
Please feel free to contact us if you have questions - We are always happy to help you!