Trading via FIX API

Request your free Demo
What is FIX API?
FIX (Financial Information Exchange) API (application programming interface) is a highly scalable electronic communication protocol to facilitate the real-time exchange of information related to financial markets. It has become the de facto standard method of pre-trade, trade and post-trade communication.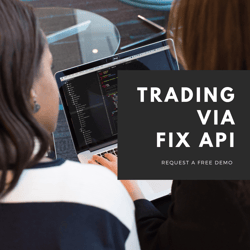 Market participants including banks, hedge funds, prime brokers and "prime of primes" utilize FIX for their own trading needs or to connect directly to clients.
For requesting your demo, please fill out the form and your Advanced Markets Specialist will contact you soon!


Our recommendation for you:
Learn more about how to get a FIX API and download free latency maps.


Get more insights
Click here to return to our blog to learn more about important topics.
Please feel free to contact us if you have questions - We are always happy to help you!